Partnerships
Our philosophy
"The Win Win strategy is part of our philosophy"
We believe in the open innovation and in the co-creation of sustainable businesses through the integration of the whole supply chain, generating inclusive businesses that generate benefit to companies, clients and society in the areas of marketing online.
If you are a professional, consultant, ONGs or a company of any size that you think can complement our services in marketing online generating mutual benefits; we invite you to be part of our network.
We have an incentives' strategy with our local and global partners, please do not hesitate contact
us info[@]e-andes.com for further details.
Network
Some consultants, ONGs and companies being part of our network are: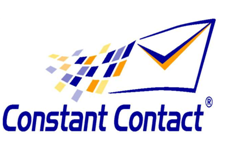 ConstantContact is our main partner in the area of email marketing. It provides us with a technological platform in email marketing used by over 300 thousand companies in USA. Through our partnerships with ConstantContact we can offer our email marketing plans with the highest deliverability rate available in the market (97%) , with a support of over 22.000 feet square technological infrastructure and with all our local support.

With the multidisciplinary consultancy company Bio Business Group, we complement our experiences and technical expertise to produce complete marketing strategies for specific industries as Biotechnology, Life science, Agrifood, Pharma, Global services, and others industries requiring a combination of scientific, technical, strategic knowledge with marketing online tools.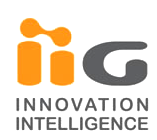 IIG Global is a consultancy company based in Oxford, UK, providing global research in business models from the most innovative and disruptive companies across all sectors, you can access to this information through memberships. Our partnership with IIG Global allows us to be in the cutting edge of business models and get access to consultancy networks from the London Business School and Cambridge, among others. Furthermore, we develop with them projects in Latinamerica, where business models can improve competiveness and society.
Coordinate a Meeting
E

-Andes
Eliodoro Yañez 1742, Providencia
Santiago de Chile
T: +56-2-2042034
info [@] e-andes.com
Documents
Links